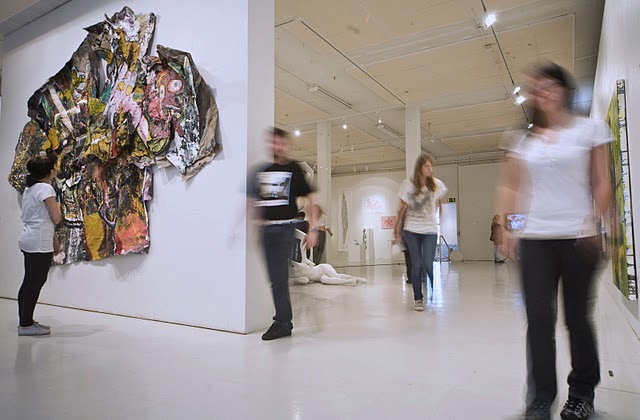 Mältinranta Artcenter has two separate galleries: Gallery and Studio. Studio and Gallery can be rented together or as separate exhibition spaces. Room darkening is possible in both galleries. The exhibition period is three weeks including the mounting and dismantling of the exhibition. The provision is 35%.
Gallery Mältinranta
Floor space: 190 m2
Height: 3,95 m
Rent: 1500 €
Studio Mältinranta
Floor space: 70 m2
Height: 5,40 m
Rent: 850 €
You can apply an exhibition period by email with a free-form application, 10 pictures of your recent artworks (in websize) and CV. Please, remember to specify which gallery/galleries you are applying for and to inform us, if you have specific wishes on the exhibition time.
Please send your email applications with attachments (listed above) to: anne.paldanius@tampereen-taiteilijaseura.fi. 
Application times
Application deadlines for the artists are the end of January and the end of August annually. The Exhibition Board chooses the exhibitors for the spring and autumn terms of the following year on the basis of applications. Next application period is for the autumn season 2020 and deadline is 31.8.2019.
Applications by mail:
Exhibition Board / Tampere Artists' Association
Mältinranta Artcenter
Kuninkaankatu 2
33210 Tampere
Finland